We have a no-nonsense philosophy when it comes to customer service. We are sensitive to our customer's budgets and flooring requirements.
When we combine that with the finest quality epoxy coatings and urethanes we give our customers a higher level of security, peace of mind and satisfaction. Our knowledge of manufacturing, product application and customer service has created outstanding value to growing businesses.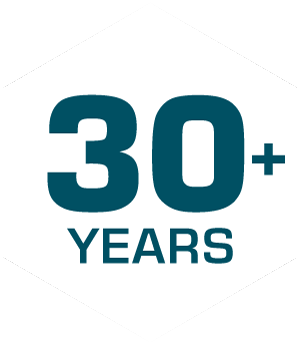 How long have you been in business?
Marr Industrial Coatings Inc. has been established since 1993, however, Marr Industrial Coatings Inc. has over 40 years of experience in the floor coatings business.
What do you sell?
Marr Industrial Coatings sells environmentally friendly, innovative concrete coatings that project a quality image. These include industrial and decorative coatings.
Do you focus on industrial, or decorative work?
We do some decorative work, but our main focus is on industrial applications.
Do your coatings have a bad smell?
No. Some coatings have a minor odour like peanut butter, others have no odour at all. In a large facility minor odours are not recognizable and possess no health risk.
How long do your coatings last?
This depends on the type of traffic, chemicals, and the base of the floor. Normally every 2-4 years a coating requires touch ups.
Is your coating slippery?
If we are in an area of high oils or water we recommend a non-skid coating. For aisles or marshalling areas slip is normally not a problem.
Can we do the work ourselves?
Yes, we offer do-it-yourself packages for customers that wish to coat floors in house. We sell training videos and all of the tools necessary to do the job.
Can you do coatings for secondary confinement and hazardous chemical spills?
Absolutely! We specialize in over layment, coving, berms, and hi chemical resistant coatings.
How long will a job normally take?
This depends on many factors. Preparations, square footage, patching, and clean up are included. We are capable of coating 15 000-20 000 square feet per day under ideal conditions.
Is there a colour chart I can see?
Please Contact Us to see the wide range of colours and coatings we offer.
What is the cost of the coatings?
Each floor and customer's needs are treated individually. Floor conditions, traffic, patching, customers requirement etc. all determine the cost of a coating.